Confidence
It is still hard for me to talk about my body and all the drama I had in the past around it. I have to tell you the truth, I am 60 kilograms but 4 years ago I was 76. I was feeling awful, miserable, ugly and I hated my body. It was a long period of transformation and self-love/confidence. I still can not accept myself, but hello, at least I have abs. I changed my daily routine and I am addicted to any kinds of sport. I am working out at least 4-5 times a week. Some months (especially in the winter season), 8-9 times a week. And no, it is not hard, in one moment it became a pleasure. I really understand you if you don't like your body, but come on stop being a couch potato, nobody is losing weight by sitting on their asses. I have 3-4 more kilograms but I know I can handle this. Well, I am a human being, I love to eat! Absolutely foodie. I can't believe I am saying this but thanks God I have some stomach problems and I can't eat pizza, spaghetti, and cakes anymore. But I can't say no to ice cream or BAKLAVA. I have some super dirty days, and some very healthy. Trying to keep the balance – in my mind, and body.
---
Все още ми е трудно да говоря за тялото си и цялата драма, която имах около него. Истината е, че в момента тежа 60кг, но само преди 4 години, бях 76кг. Ох, ужасен период. Чувствах се ужасно, мразех тялото си, бях нещастна и супер тъжна. Минах през дълъг период, в който трябваше да започна да се харесвам и да си вярвам малко повече. Промених изцяло ежедневието си и адски много се зарибих по спорта. Тренирам минимум по 4-5 пъти в седмицата, а силните ми месеци, които са зимата стигам до 8-9 пъти в седмицата. Най-важното е, че изобщо не го приемам като задължение, а мисля, че с времето тази рутина се превръща в удоволствие. Искам да кажа, че напълно ви разбирам ако не харесвате тялото си, но хора, никой не е отслабнал със седене на дупето си, или поне аз не познавам такива хора. Имам още няколко килограма за сваляне, но съм сигурна, че ще се справя и с тях. И повярвайте ми, аз обожавам да ям. Понякога е адски трудно да намеря баланса в храненето си. Срам ме е да го кажа, но добре, че имам колит и храни като пица, паста и тортички отпаднаха от менюто ми. Рядко обаче отказвам сладолед или БАКЛАВА. Имам някои много здравословни дни, и други… много мръсни(чийт) дни. Баланс. Опитвам се да запазя баланса за тялото, и ума си.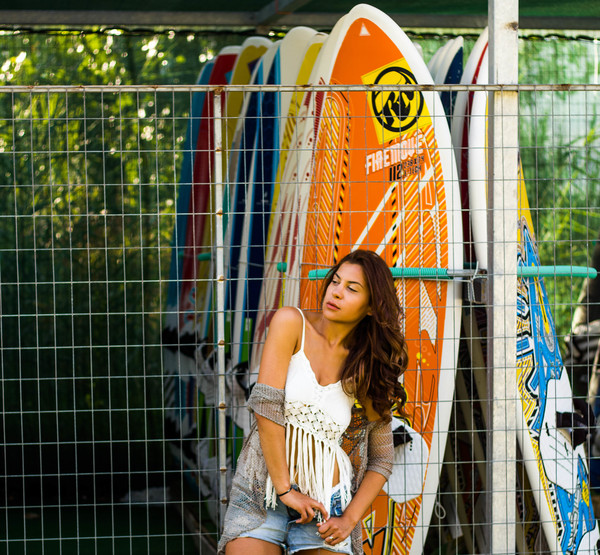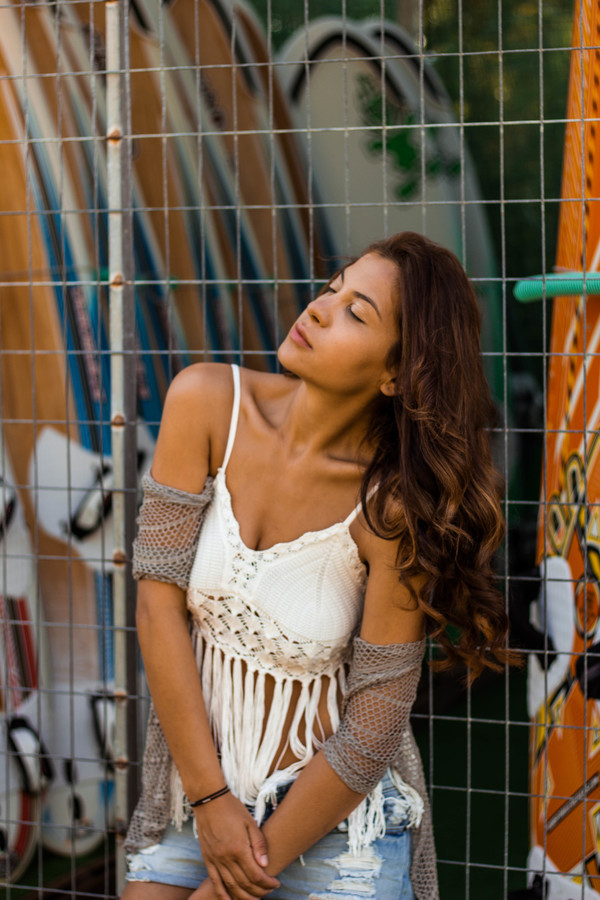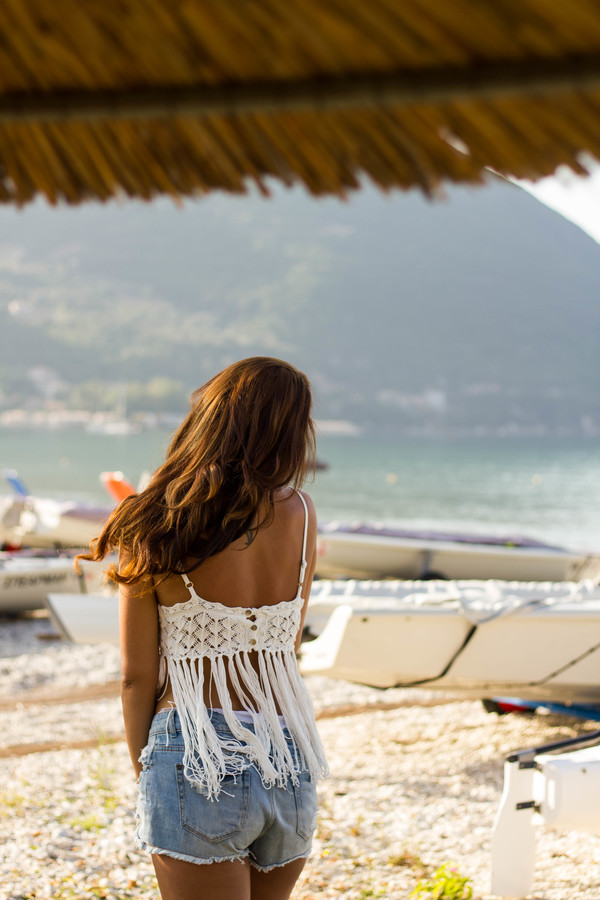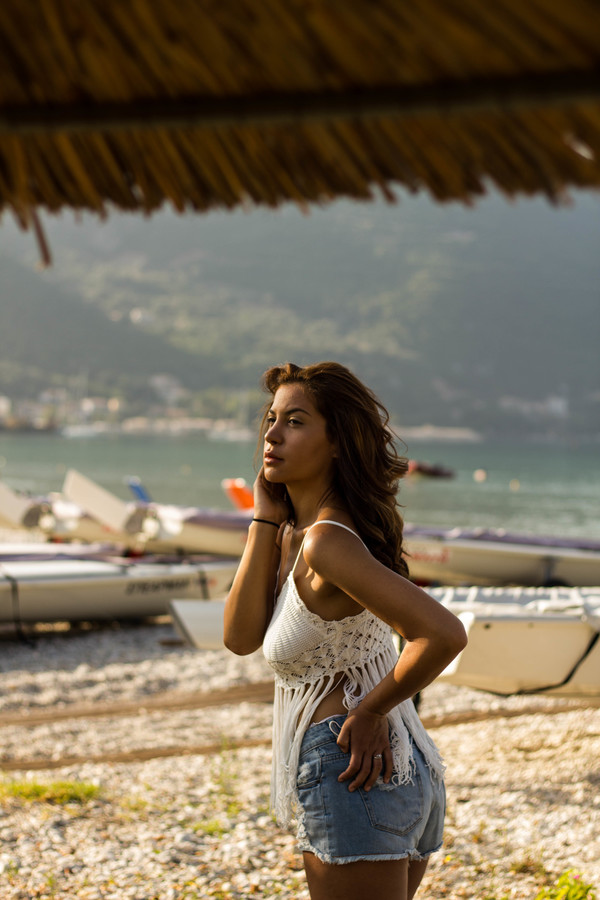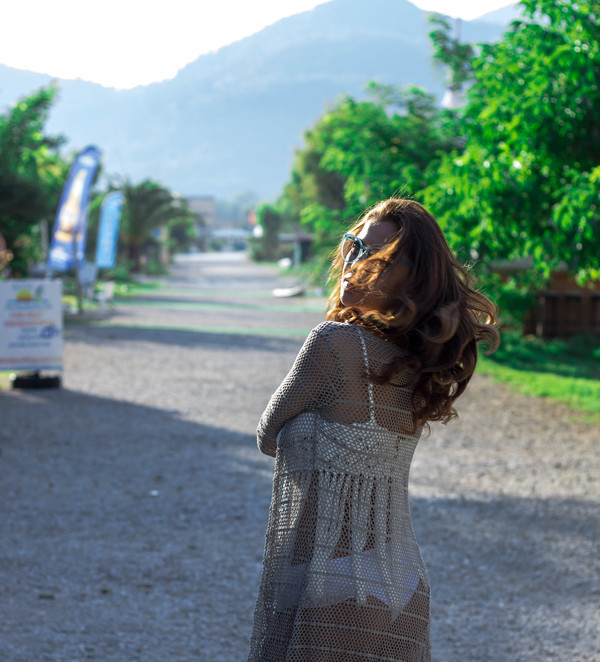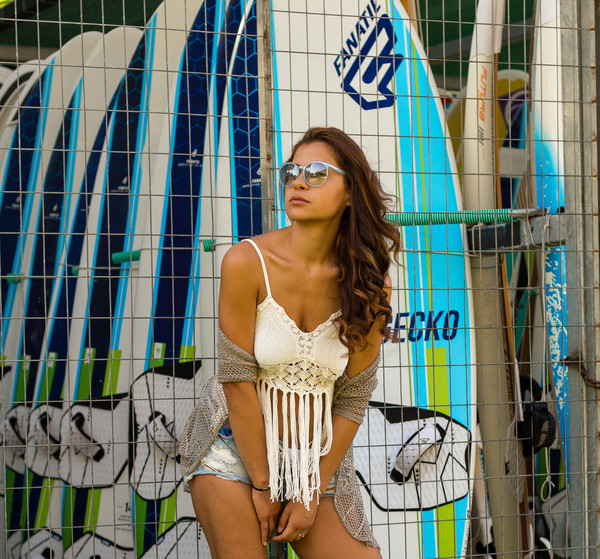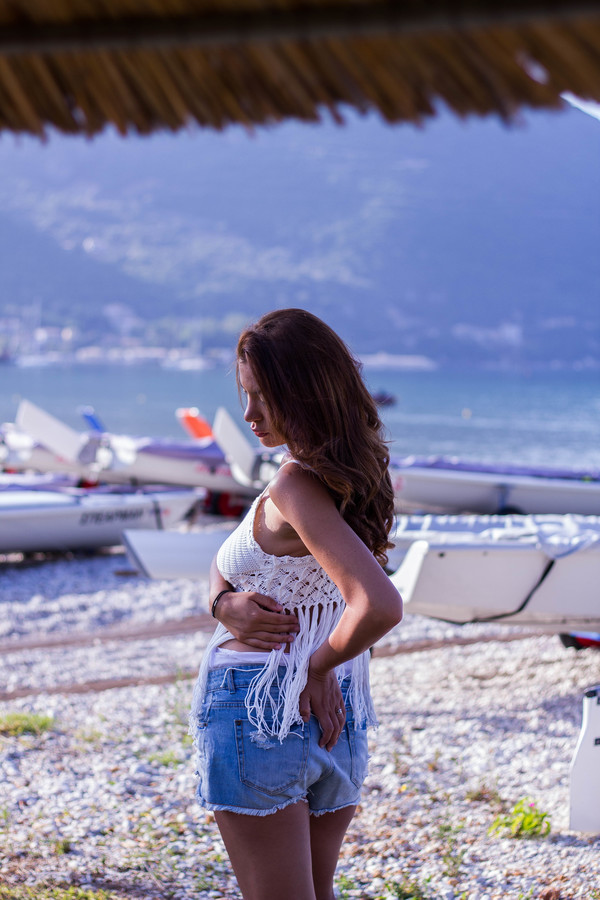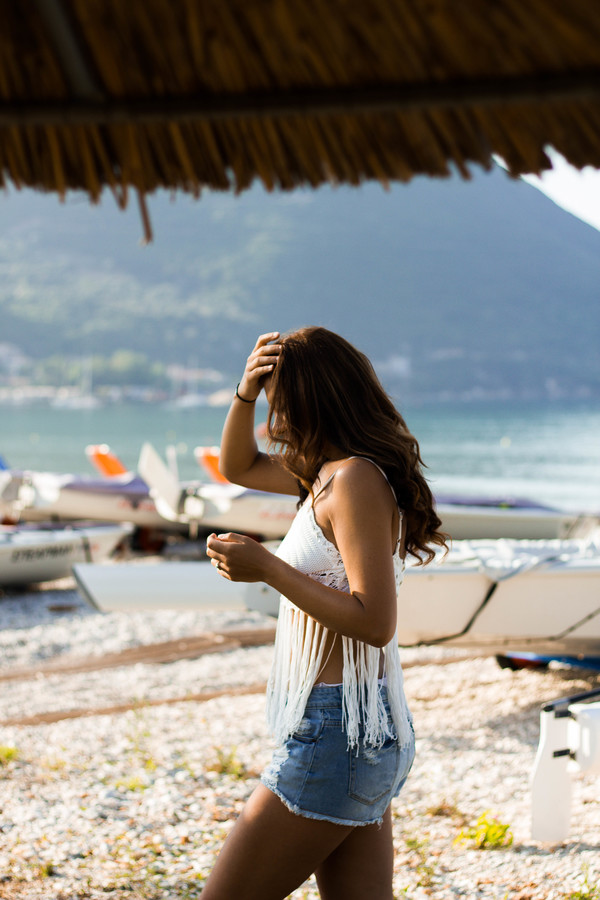 These pictures are by my fiance. Thanks love! <3
I am wearing: bikini from Bluepoint, top from Turkish bazaar (Dilvin brand, I have never heard about it) and something like beach kimono and shorts from a secondhand shop in my hometown (similar here).