Spring vibes
These are my favorite jeans this season. I bought them from Zara. Well, with time you will understand that I hate fast fashion, malls, and shopping centers. I prefer to shop online, from Bulgarian designers, small shops, second-hand shops. But I have to admit that Zara is my guilty pleasure. Sometimes I like something from Zara and my friends ST girls (Vanya and Galya) sew it for me. But this outfit is so comfy and I can't stop wearing it.
---
Любимите ми дънки за сезона, купени от Зара. С времето ще разберете, че много мразя бързата мода и моловете. Предпочитам да пазарувам онлайн, от български дизайнери, малки магазинчета, дрехи втора употреба и тн. Трябва да си призная обаче, че Зара продължава да ме изкушава, но съм намерила вариант да не купувам всичко, което си харесам. Например тези кецове, с които съм на снимката. Бях си ги "заплюла" в Зара, но в крайна сметка купих един чисто бели кецове от български произведител и моите приятелки Галя и Ваня ми нарисуваха надписа, а обущар ми сложи ластиците. Simpel as that! 🙂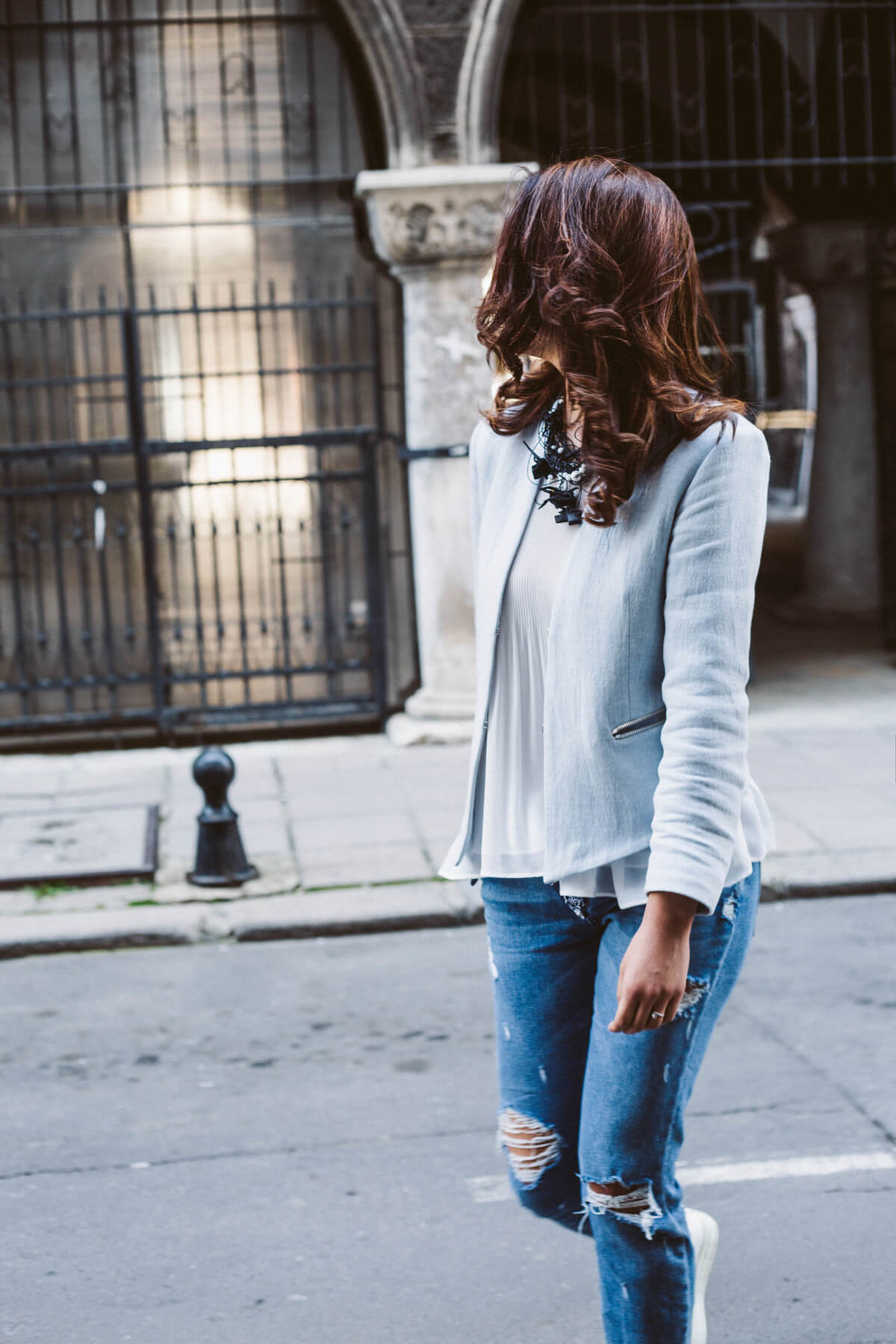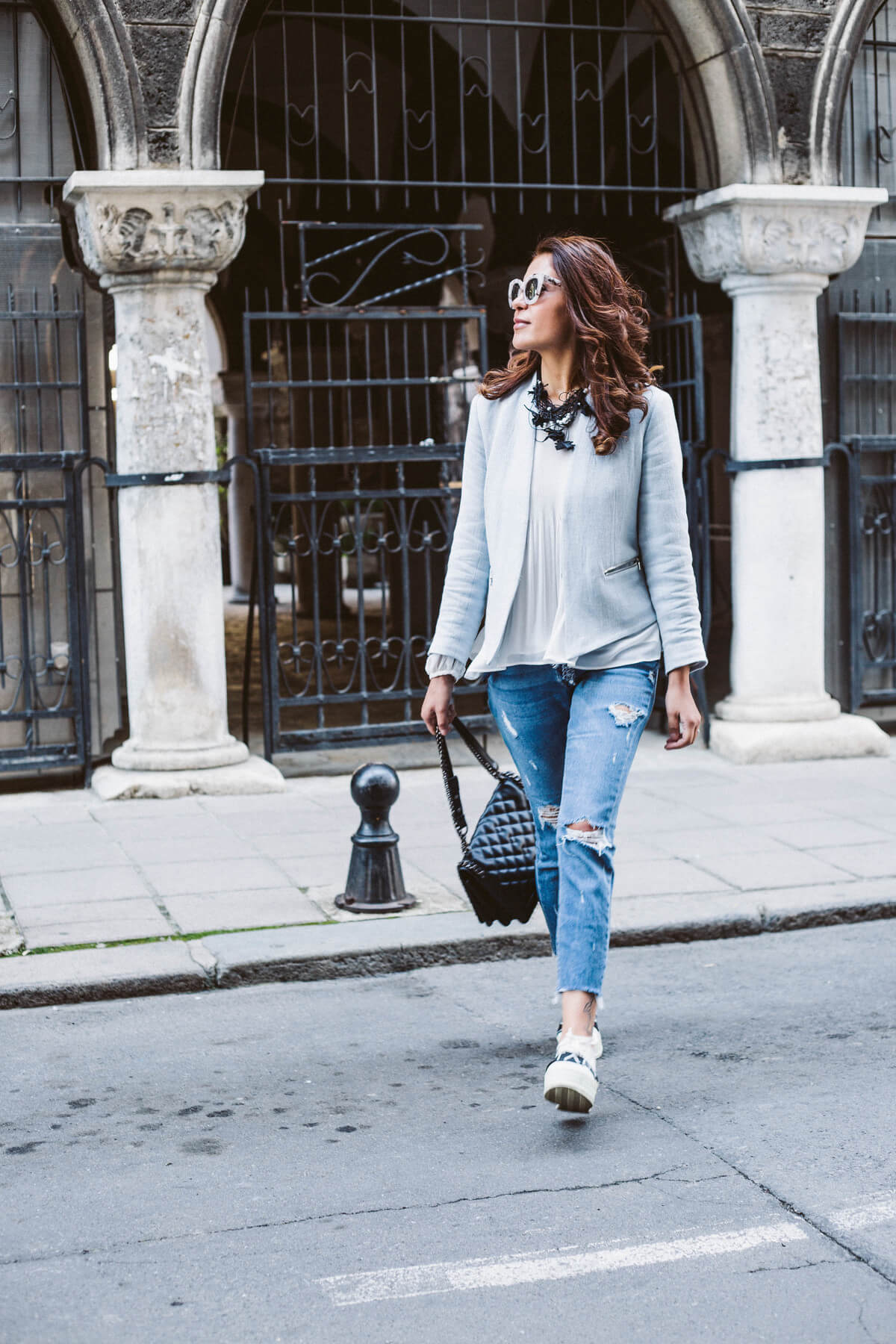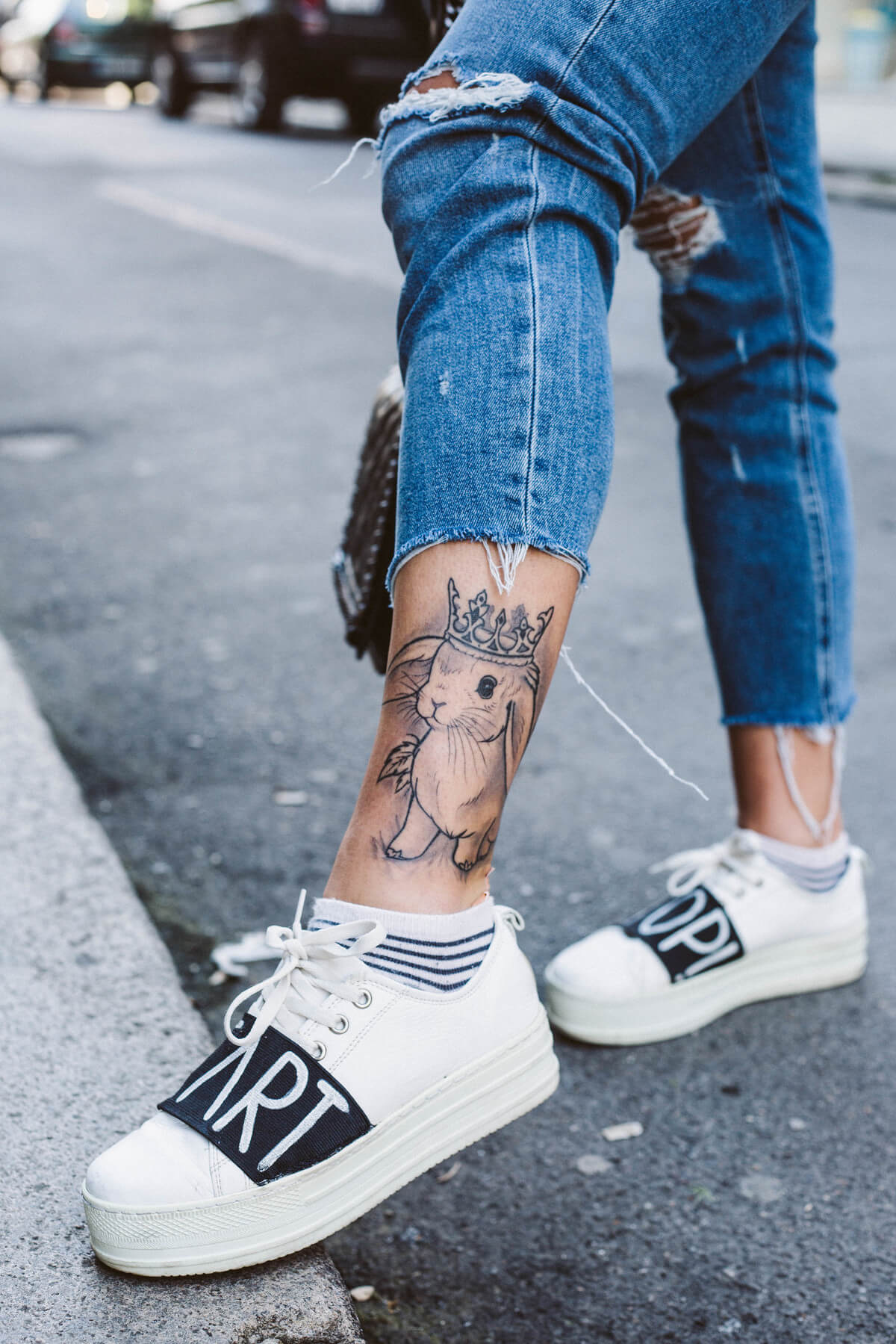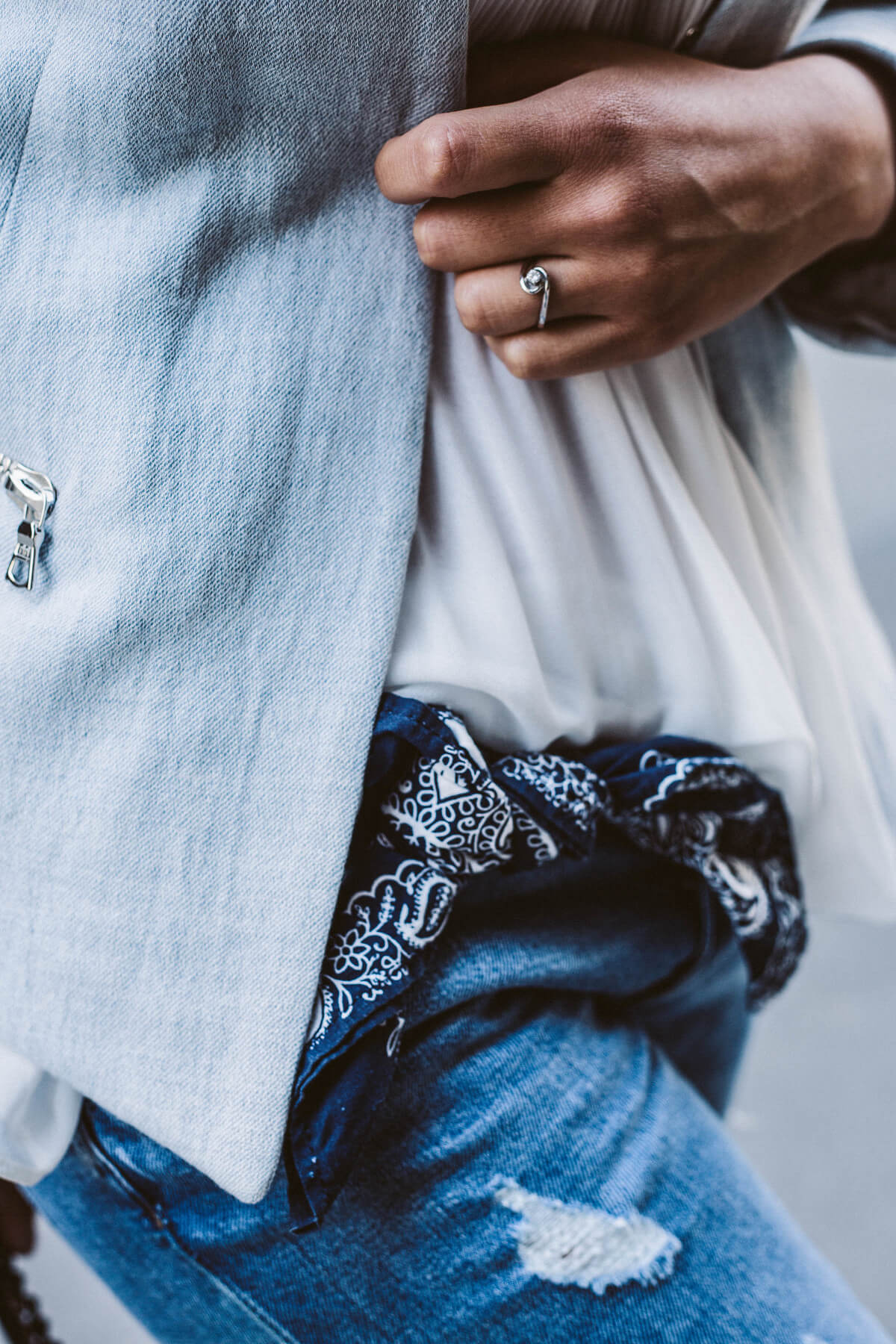 I am wearing: Zara jeans and top, Sandro jacket, sneakers ST handmade, Quay Australia Sunglasses, leather necklace ST handmade and an old bag from Mango.